Simple steps to turn off two-factor authentication. Learn why 2FA is enabled for Apple ID and how to disable it if needed.
Why does Apple ID need two-factor verification? Can you turn off two-factor authentication? This article explains the security measures to protect your account and some methods to disable them.
What is two-factor authentication?
By default, almost every account you make will have one layer of security: the password you need to enter to access your private information. While password security is important, is a single layer of protection enough?
Enter two-factor authentication or 2FA. With 2FA, the user must confirm their identity with two pieces of evidence before accessing the account. This is a recommended method of security because a hacker is unlikely to be in possession of both your password and your trusted devices.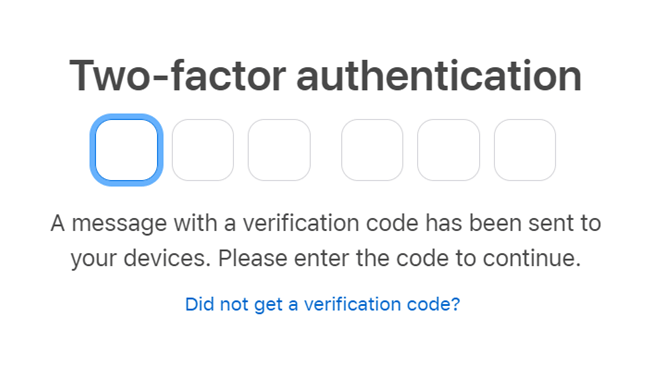 Screenshot from Apple website
Apple ID requires two-factor authentication when you try to log in from a different device. As well as your password, you'll need to enter a secondary verification code sent to one of your trusted devices.
While this might be annoying, remember: your Apple ID account contains credit or debit card information, contact addresses, photos and videos, emails, purchase history, notes, and phone numbers. Protecting this data is critical.
This is especially important if your iPhone is for work and personal use. With business VoIP phone services (voice over internet protocol), more and more companies operate phone systems via an internet connection rather than using a standard phoneline - meaning much more versatility for call center employees.
So, 2FA is important for securing your Apple ID account. But maybe you've found yourself in a situation where you need to turn it off - either because it is too cumbersome or you've lost access to your trusted phone numbers. Let's see what you can do to get around two-factor authentication for Apple ID.
Disabling two-factor authentication
2FA is there for a reason: to keep your accounts safe from hackers. As such, it is not easy to disable. It may be impossible on later versions of iOS, especially if it has been longer than two weeks since 2FA was first enabled.
Businesses recognize the need for security as workplaces become increasingly digital. For example, PBX in the cloud, data is transferred and stored over the internet rather than in any computer or hardware that could be intercepted.
Nonetheless, it is worth checking to see if you can turn 2FA off with any of the methods listed below.
Method 1
You might be able to turn off two-factor authentication from your iPhone - though this will only be an option if 2FA was switched on less than two weeks ago. Follow these simple steps to check:
Open the settings app on your iPhone
Tap your Apple ID on the top
Tap Password & Security
Here, you'll see that two-factor authentication is on. See if you can tap the button to turn it off. If not, it is too late, and you'll have to try alternative methods. You can, however, edit the trusted phone numbers for your convenience.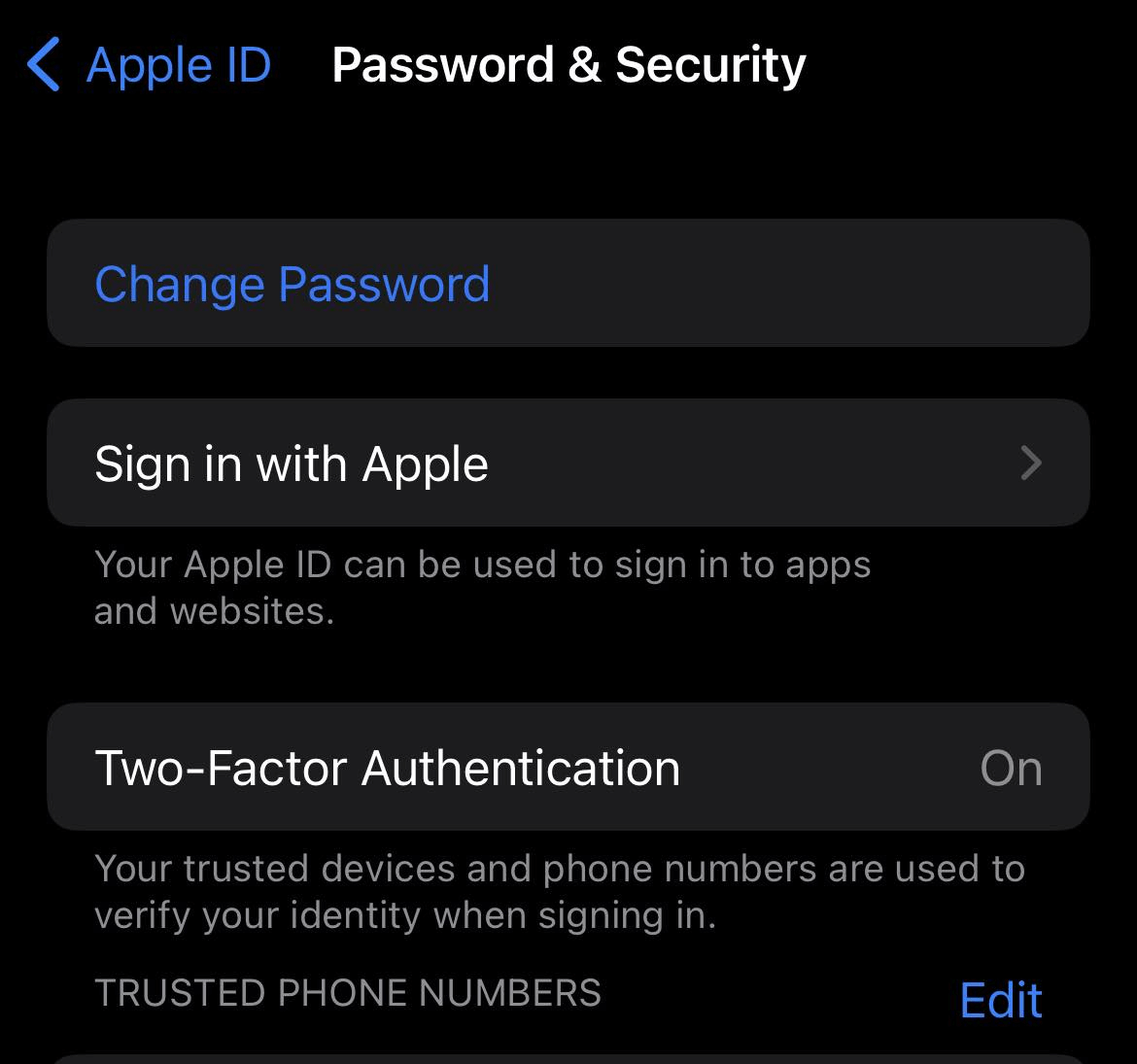 Screenshot from iPhone Settings app. In this case Two-Factor Authentication is on, and there is no button to switch it off.
Method 2
Try approaching the problem from a computer if you do not have the option to switch off 2FA from your iPhone. If using an Apple device, be sure to secure your Mac against internal and external threats.
Here are the simple steps:
From any computer and browser, go to the Apple login page and sign in to your account. If you're using an unknown device, you may be asked to complete two-factor authentication at this stage.
Go to the Security section and click Edit.
Locate the Two-Factor Authentication section. Click to turn it off, then click again to verify.
Create new security questions and verify your date of birth to enable two-step verification instead of 2FA.
If you've successfully turned off 2FA, you'll receive an email confirmation.
You'll be prompted to turn on two-step authentication. This is different to two-factor because both steps rely on knowledge (e.g. your password and the answer to a security question). In contrast, two-factor authentication requires both knowledge and possession of a device.
Method 3
If neither of the above methods worked for you, chances are, the two-week period since enrollment has already passed. Can you turn off two-factor authentication for Apple ID more than two weeks after it was turned on? As it is not recommended, it's difficult to do.
Your best option is to contact Apple support directly and request that they disable 2FA for your account. For big brands like Apple, as with new small businesses, customer communication is everything. A brand representative can listen to your specific issue, explain the thought behind two-factor authentication, and find a solution for you.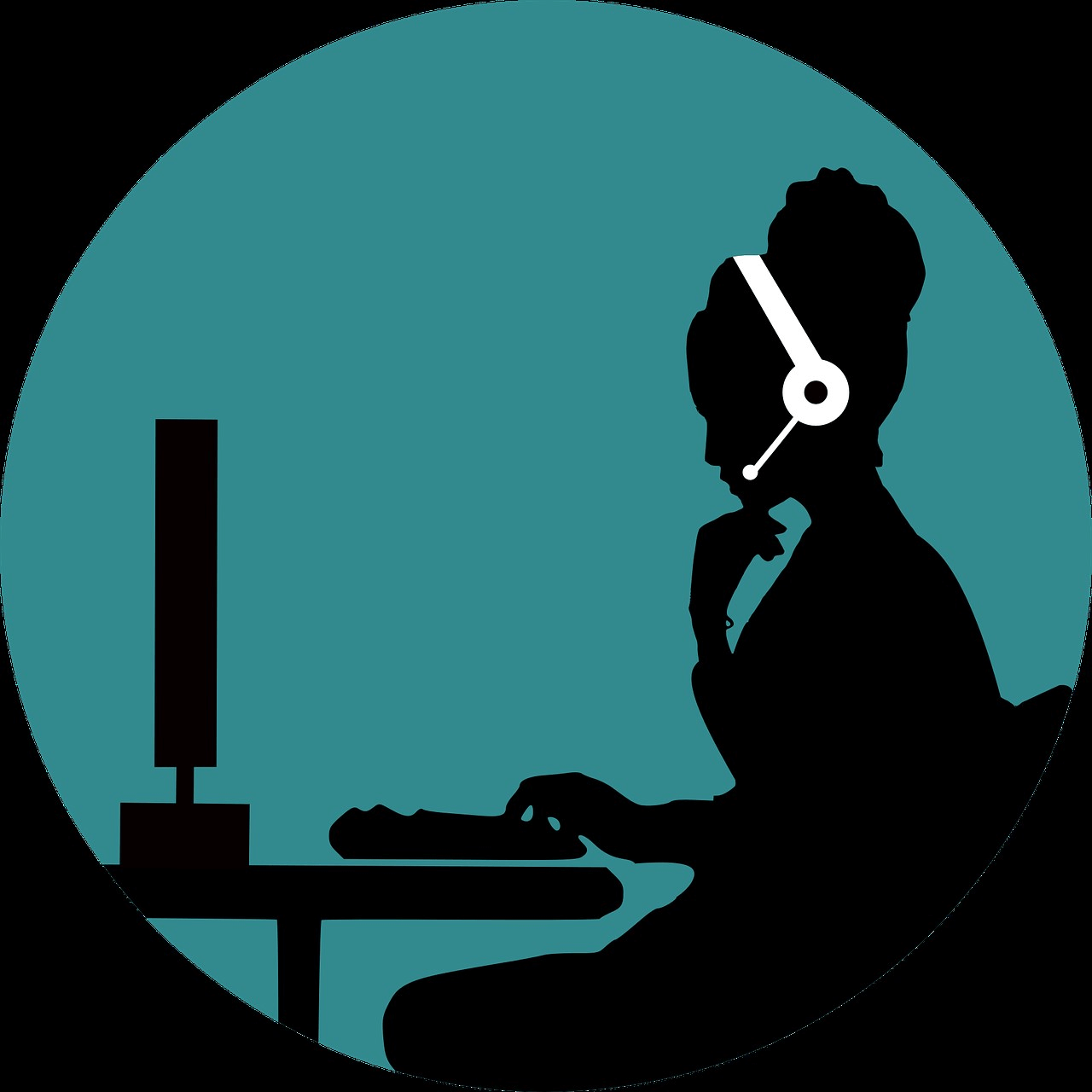 Free to use image from Pixabay
If you are locked out of your account because of a technical difficulty with 2FA, an agent can help you with the issue. Once you are back in your account, you can edit your trusted numbers and devices to make a similar problem less likely in future.
If you are experiencing special circumstances and would prefer two-step verification (i.e., password and security questions), Apple may be able to arrange this for you. However, it is worth noting that many iOS features will not work with this lower level of security enabled.
Why can't you turn 2FA off?
As mentioned above, disabling 2FA means saying goodbye to some Apple features. Security is at the heart of Apple's philosophy, so systems will not run if the necessary safety precautions are missing.
For example, if you want to use a custom domain with iCloud Mail, an Apple ID with two-factor authentication turned on is a requirement. So, if your business were considering expanding with an hk domain name, turning off security measures would not be recommended. Even for personal use, increased protection and peace of mind is very much worth the hassle.
Final thoughts
Remember: what is inconvenient for you will also be inconvenient for a hacker. Two-factor authentication might be the difference between success and failure as they try to break into your Apple ID account.
Ensure you understand the risks before switching off any unwanted or cumbersome security feature. They are there to help you.