About Us
MacSecurity is a web project that makes the Mac world a safer place by broadcasting best practices of malware prevention and removal. We are a crew of security experts who teamed up in 2013 under the umbrella of a local tech support start-up and witnessed Mac threats evolving from marginal to mainstream over the years. This change incentivized us to rethink our mission and focus on combating malicious code that targets Apple devices.
Our fundamental commitment is to spread the word about Internet-borne security perils and educate users on effective countermeasures and recovery techniques. On a side note, we also run Privacy-PC.com cybersecurity outlet that helps us broaden our horizons and excel at what we do.
To keep our readers up to date with the dynamic threat landscape, we demystify the notorious persistence of Mac adware, dissect scareware campaigns, analyze ransomware in depth, and test industry-leading antimalware and maintenance tools. The track record of MacSecurity.net spans hundreds of step-by-step virus removal tutorials, impartial software reviews, numerous articles highlighting academic security research and cybercrime stats, and – most importantly – thousands of Mac users who have sorted out their security issues with our assistance.
Who We Are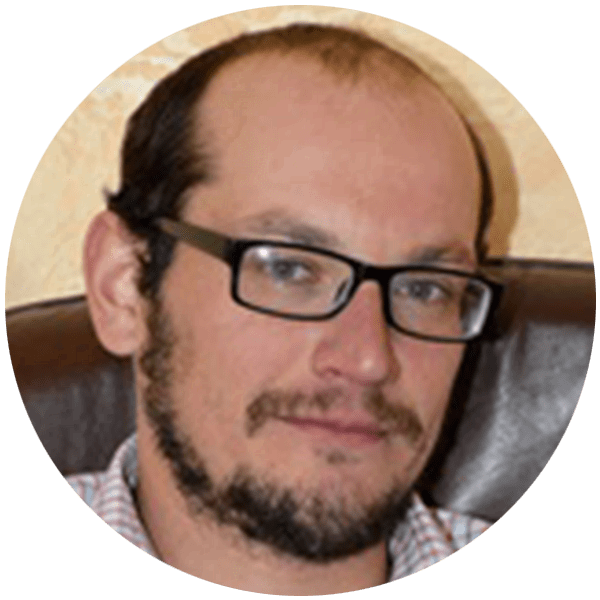 David Balaban
David is a co-founder of MacSecurity.net and the driving force behind our research initiatives. He combines the roles of editor-in-chief and head security analyst. David has a crush on all things Apple, boasting over a decade worth of software development, reverse engineering, and computer troubleshooting background. A research guru to his fingertips, David has a knack for identifying loopholes in Mac malware code and stays on top of emerging blots on the e-threat map. In his day-to-day work, David advocates the overarching principle that security is a process, not a product.
Alex Lamman
If you find MacSecurity.net user-friendly and easy to navigate, it's Alex who designed it that way. He is our CTO who does the website development, maintenance, and SEO part of the teamwork. Alex has a degree in information technology and has been writing code professionally since the late '90s. He additionally contributes to malware analysis and reverse engineering when a complex strain ends up on our radar. Alex likes to spend off-hours studying contemporary web design trends, building miniature model cars, or simply procrastinating. His motto is, "If it ain't broke, don't fix it".
Contact Alex: LinkedIn / Facebook
John Dee
A co-founder and a Mac enthusiast since the distant pre-iPhone times, John has a passion for discovering potent malware before it causes a ripple effect. He is adept at unveiling new distribution quirks and unique technical aspects of Mac threats, from petty adware and browser hijackers to sophisticated ransomware and treacherous crypto miners. John is no stranger to photography. When he's not choosing another awesome screensaver pic from his personal collection, he conducts security research and shares editorial duties with David. His professional slogan is, "Think before you click".
Contact John: LinkedIn / Facebook