Learn what type of trickery the Malware Crusher virus uses to propagate and get an effective methodology for removing this rogue security product from Mac.
The saying that goes, "All that glitters is not gold" holds true for software environment just like it does for physical world. Applications that look neat and trustworthy don't necessarily deliver features they claim to. In the worst-case scenario, such rogue programs may deceive users on purpose, just to trick them into paying money for a fix that's not actually needed. Malware Crusher, an app that supposedly detects and removes malware, adware and other potentially unwanted programs (PUPs), returns exaggerated scan results to pressure users into activating its full version. Meanwhile, the majority of reported items are harmless cache files and regular cookies that cannot be labeled as critical threats. Yes, these entities do cram up macOS and may affect system performance, but they aren't nearly as menacing as the scareware in question says they are.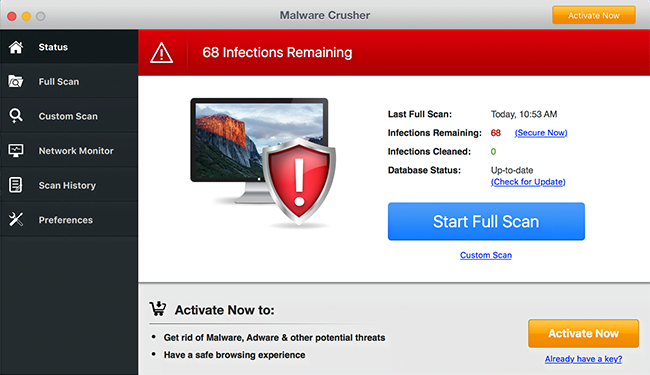 The overstatement of one's current system health issues isn't the only controversial thing about Malware Crusher, though. It makes the rounds by accompanying other software, where the presence of this bundle is hardly ever clear during the installation. In other words, the rogue application slithers its way into Macs alongside innocuous freeware downloaded via setup clients. There is generally nothing wrong about app bundling as such, but this technique has become one of the main adware distribution vectors over the past several years. To avoid this type of social engineering, it's recommended to opt out of the default installation option and deselect every suspicious entry posing as a "special offer" or similar. Ultimately, the dubious program under scrutiny ends up on computers out of the blue rather than be knowingly installed by users.
Malware Crusher configures the infected host to trigger its process upon every macOS startup. Once launched, it displays a GUI that imitates a system scan for malicious code. Each one of these scanners ends with a report stating that dozens or even hundreds of infections have been spotted. To add insult to injury, the rogue AV tool also displays annoying popups that remind the victim of urgent need to clean up the purportedly detected threats. Not only does this malicious activity interrupt the user's normal work or entertainment, but it also eats up the target Mac's processing power appreciably. So, be sure to follow the instructions below and remove Malware Crusher baddie.
Malware Crusher manual removal for Mac
The steps listed below will walk you through the removal of this application. Be sure to follow the instructions in the order specified.
• Open up the Utilities folder as shown below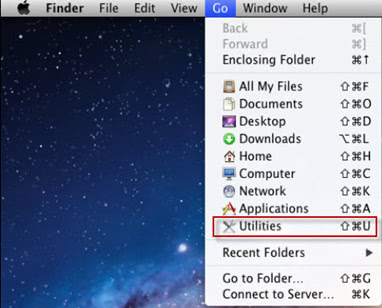 • Locate the Activity Monitor icon on the screen and double-click on it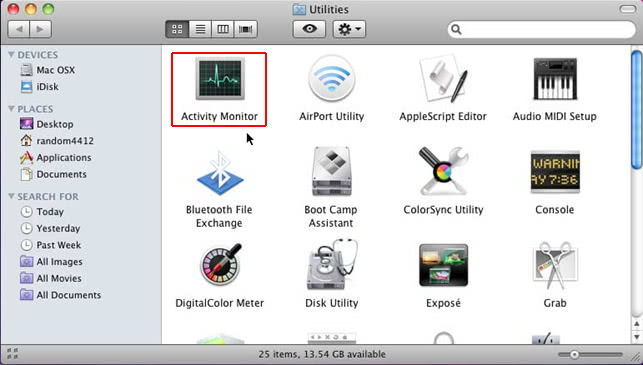 • Under Activity Monitor, find the entry for Malware Crusher, select it and click Quit Processfor each
• A dialog should pop up, asking if you are sure you would like to quit the Malware Crusher executable. Select the Force Quit option
• Click the Go button again, but this time select Applications on the list. Find the entry for Malware Crusher on the interface, right-click on it and select Move to Trash. If user password is required, enter it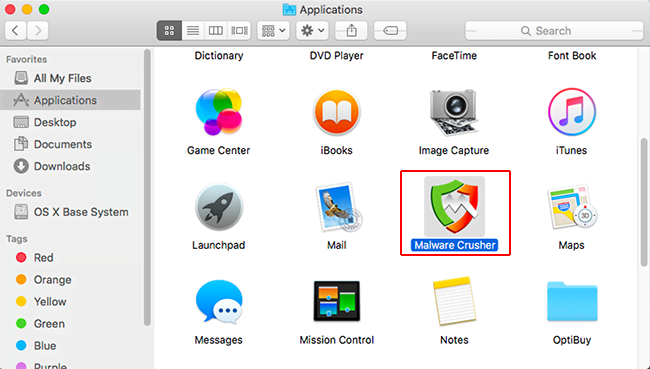 • Now go to Apple Menu and pick the System Preferences option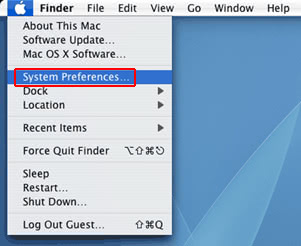 • Select Accounts and click the Login Items button. Mac OS will come up with the list of the items that launch when the box is started up. Locate Malware Crusher there and click on the "-" button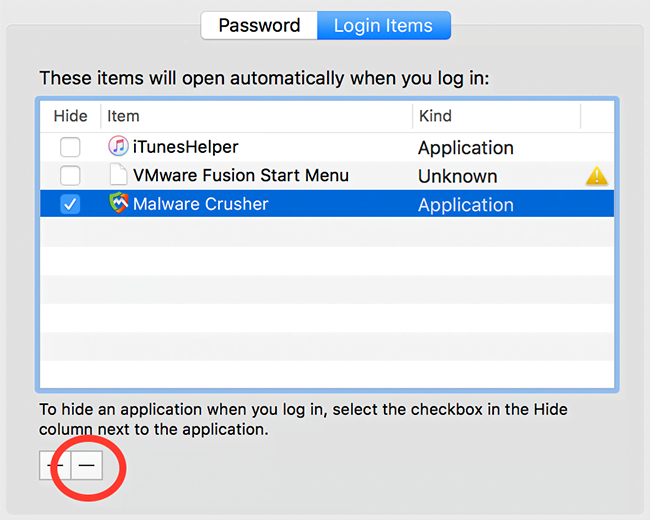 Use automatic tool to completely uninstall Malware Crusher from your Mac
Unless you are a power user, you run the risk of failing to find and delete some components of this infection on your own. Overlooking dodgy LaunchAgents, LaunchDaemons, and malicious configuration profiles means that the threat will continue to cause problems. A more efficient alternative to manual cleanup is to use MacBooster 8, an application that will scan your Mac for issues and fix them automatically.
The app comes with a competitive toolkit that includes Virus & Malware Scan as well as a decent range of optimization features. Therefore, not only does it identify and vanquish mainstream Mac viruses but it also releases disk space and memory so that your computer gets a performance tune-up. Here's how to go the route of Malware Crusher removal with MacBooster:
Download and install MacBooster 8.

By downloading any applications recommended on this website you agree to our Terms and Conditions and Privacy Policy. The free scanner checks whether your Mac is infected. To get rid of malware, you need to purchase the Pro version of MacBooster.

Open the app. When on the System Status screen, click the Scan button to check your Mac for viruses, junk files, and memory hogs.

Once the scan is completed, inspect the report to see what security threats and performance issues have been found. To get rid of the detected items, click the Fix button at the bottom.

As an extra step, you might want to make sure that the Malware Crusher infection leftovers are no longer riddling your web browser. This can be the case in an adware scenario. Proceed to the Privacy Protection feature in the left-hand sidebar, select the default browser in the list, and click the Clean button.

In case your web browser is still acting up, follow the steps provided in the previous section of this guide to get rid of the adverse web surfing interference for good.