By reading this article you will get an idea of the adware facet of the Maps Frontier app and learn how to remove ads this virus displays on a Mac computer.
Adware makes things get out of hand, no matter what kind of a device you are using. Its impact boils down to generating advertisements in web browsers, and in some cases the amount of this third-party content gets way beyond user-friendliness and prevents you from routinely surfing the web. Macs are also susceptible to this unsettling phenomenon – moreover, they are juicy targets for cybercriminals due to the fact that many Apple customers are still confident in the defenses of their machines and aren't too tech-savvy when it comes to troubleshooting. With that said, apps that display unwanted ads are gaining momentum in the macOS ecosystem, and the issue appears to be big. Maps Frontier, also known as MapsFrontier, is one of these programs that don't belong in a smoothly performing Mac computer as it inundates browsers with a plethora of sponsored entities.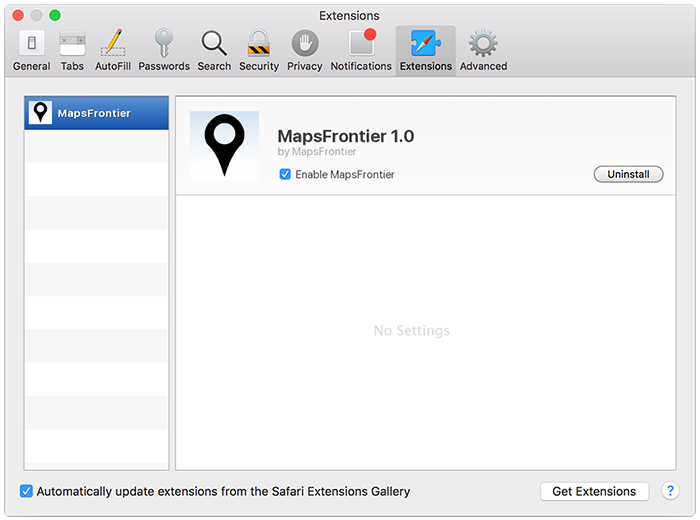 The initial impression you get from Maps Frontier isn't bad and, therefore, might keep you from noticing the downsides. When added to a browser on a Mac, the apropos extension provides fairly accurate directions so that users can easily reach their destinations, plus it displays routes and schedules for public transport and helps avoid traffic jams. However, few people who end up installing this utility realize the concomitant risks. The browser helper object in question turns out to display ads, lots of them, on whatever websites you visit. By the way, this "feature" isn't really concealed – it's described in the Terms of Use on the app's official page. In particular, Maps Frontier has the privilege to generate text links, banners, shopping ads, popup and pop-unders, as well as transitional advertisements based on the Internet content previously viewed by the user.
As a result, while using the navigation functionality of this program you are bound to get tons of junk items out of your way. They are labeled "Ads by Maps Frontier", "MapsFrontier ads", or "Brought to you by Maps Frontier". Clicking the X button on any of these might actually close it but will trigger new nag screens, so this predicament grows into a loop of constantly multiplying ads. This noxious content may hover over sites so that you can't really see the useful stuff. To top it off, an inconspicuous virtual layer enclosing web pages will cause interstitial browser pages to open up in the background.
Getting on the hook of Maps Frontier is hardly ever an informed decision as very few Mac users wittingly install it. Instead, it goes the slippery route of bundling, where the payload tailgates into a computer along with some freeware. In other words, you think you are about to install a cool new streaming video converter, media player, whatnot, but end up allowing a package of applications to infiltrate your system, the Maps Frontier virus being one of them. In case this culprit is wreaking havoc with your Mac and has turned your regular browsing activity upside down, follow the steps below to get rid of it.
Maps Frontier virus manual removal for Mac
The steps listed below will walk you through the removal of this malicious application. Be sure to follow the instructions in the order specified.
• Open up the Utilities folder as shown below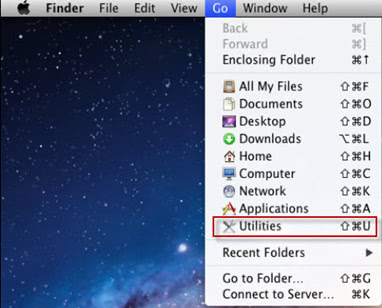 • Locate the Activity Monitor icon on the screen and double-click on it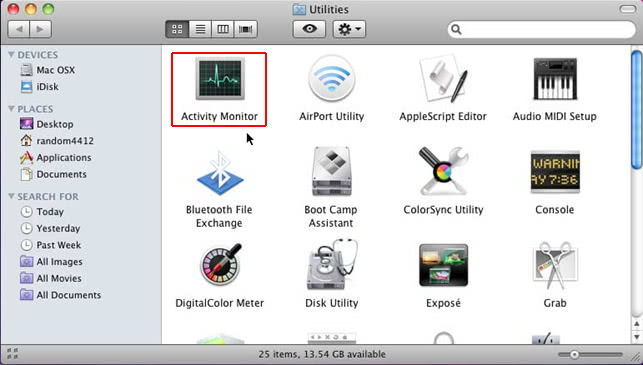 • Under Activity Monitor, find the entry for Maps Frontier (or MapsFrontier 1.0), select it and click Quit Process
• A dialog should pop up, asking if you are sure you would like to quit the troublemaking process. Select the Force Quit option
• Click the Go button again, but this time select Applications on the list. Find the entry for Maps Frontier on the interface, right-click on it and select Move to Trash. If user password is required, go ahead and enter it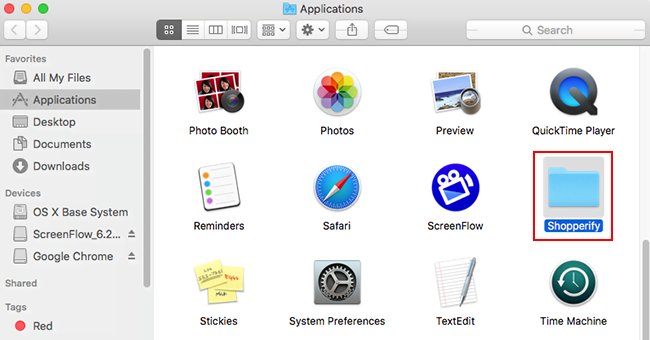 • Now go to Apple Menu and pick the System Preferences option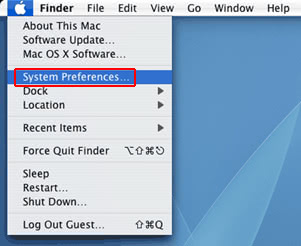 • Select Accounts and click the Login Items button. The system will come up with the list of the items that launch when the computer is started up. Locate Maps Frontier there and click on the "-" button
Get rid of Ads by Maps Frontier in web browser
To begin with, settings for the web browser that got hit by the Maps Frontier ads virus should be restored to their default values. The overview of steps for this procedure is as follows:
1. Reset Safari
• Open the browser and go to Safari menu. Select Reset Safari in the drop-down list
• Make sure all the boxes are ticked on the interface and hit Reset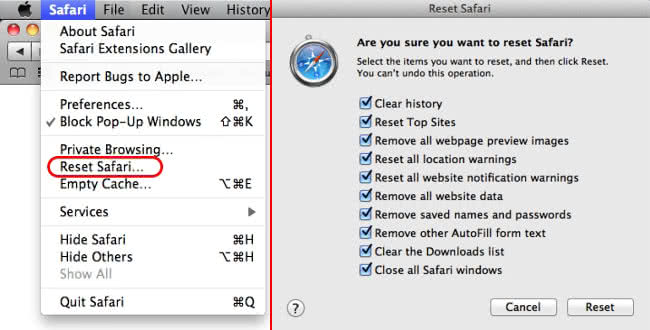 2. Reset Google Chrome
• Open Chrome and click the Customize and Control Google Chrome menu icon
• Select Options for a new window to appear
• Select Under the Hood tab, then click Reset to defaults button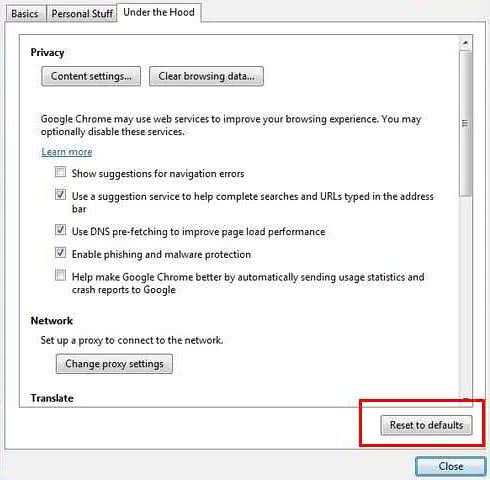 3. Reset Mozilla Firefox
• Open Firefox and select Help – Troubleshooting Information
• On the page that opened, click the Reset Firefox button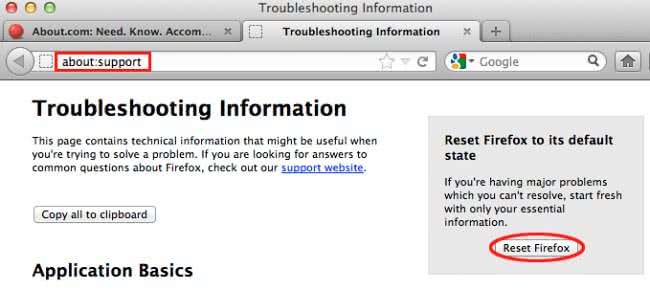 Get rid of Maps Frontier ads virus using Combo Cleaner removal tool
The Mac maintenance and security app called Combo Cleaner is a one-stop tool to detect and remove Maps Frontier ads virus virus. This technique has substantial benefits over manual cleanup, because the utility gets hourly virus definition updates and can accurately spot even the newest Mac infections.
Furthermore, the automatic solution will find the core files of the malware deep down the system structure, which might otherwise be a challenge to locate. Here's a walkthrough to sort out the Maps Frontier ads virus issue using Combo Cleaner:
Download Combo Cleaner installer. When done, double-click the combocleaner.dmg file and follow the prompts to install the tool onto your Mac.

By downloading any applications recommended on this website you agree to our Terms and Conditions and Privacy Policy. The free scanner checks whether your Mac is infected. To get rid of malware, you need to purchase the Premium version of Combo Cleaner.

Open the app from your Launchpad and let it run an update of the malware signature database to make sure it can identify the latest threats.
Click the Start Combo Scan button to check your Mac for malicious activity as well as performance issues.

Examine the scan results. If the report says "No Threats", then you are on the right track with the manual cleaning and can safely proceed to tidy up the web browser that may continue to act up due to the after-effects of the malware attack (see instructions above).

In case Combo Cleaner has detected malicious code, click the Remove Selected Items button and have the utility remove Maps Frontier ads virus threat along with any other viruses, PUPs (potentially unwanted programs), or junk files that don't belong on your Mac.

Once you have made doubly sure that the malicious app is uninstalled, the browser-level troubleshooting might still be on your to-do list. If your preferred browser is affected, resort to the previous section of this tutorial to revert to hassle-free web surfing.