Find out what kind of online traps the xvidsetup.exe file can get you into, and learn how to get rid of concomitant viruses on Mac.
There are so many pitfalls Mac users can be confronted with on the Internet these days. An increasing number of infections are becoming multi-platform, therefore a slew of malicious entities that used to only function on Windows now support macOS, the current build of Apple's remarkable operating system. A scheme engaging xvidsetup.exe file is a prime example of such a metamorphosis. Its efficient deployment circles around two factors: one is social engineering, and the other is purely technical interference with a target machine. The former component relies on a network of compromised or malicious sites. When a Mac user visits one, they see a popup ad or splash screen about a missing Xvid plugin.

Most web pages hosting such deceptive adverts distribute pirated software, torrents or adult content. No wonder people visiting such resources run elevated risk of falling victim to various types of malware, spyware, trojans, worms, keyloggers and PUPs (potentially unwanted programs). When clicked, the above-mentioned ad will typically trigger a redirect to a rogue website that mimics buffering process and reminds the would-be victim once again that they need to download and install Xvid Codec in order to be able to view streaming media. Incidentally, the scammers behind this stratagem are doing a good job imitating legitimate software, including the product's logo. If the user happens to opt for this recommendation, the xvidsetup.exe file is instantly downloaded onto their Mac.
Once on board, the virus under scrutiny starts causing various adverse effects on the contaminated host. First off, it promotes more malware behind the user's back. It may also display obnoxious error notifications or fake detection reports listing dangerous items that aren't actually there. That's just the tip of the iceberg, though. Underneath and beyond the victim's sight, xvidsetup.exe is likely to harvest personally identifiable data along with highly sensitive information such as credit card details and passwords to different online accounts. The virus is quite likely to grow into a resource hog that reduces system productivity to a conspicuous degree. Ultimately, the plagued Mac begins acting up and ends up exposed to numerous web threats. It's strongly recommended to remove xvidsetup.exe malware from Mac otherwise problems may accumulate into a serious menace to system health and the victim's privacy.
Xvidsetup.exe manual removal for Mac
The steps listed below will walk you through the removal of this application. Be sure to follow the instructions in the order specified.
• Open up the Utilities folder as shown below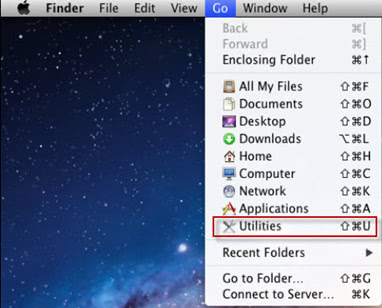 • Locate the Activity Monitor icon on the screen and double-click on it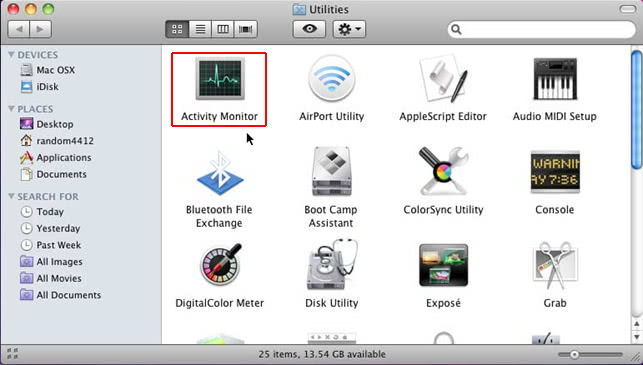 • Under Activity Monitor, find the entry for Xvidsetup or Xvid, select it and click Quit Process
• A dialog should pop up, asking if you are sure you would like to quit the xvidsetup.exe process. Select the Force Quit option
• Click the Go button again, but this time select Applications on the list. Find the entry for Xvidsetup on the interface, right-click on it and select Move to Trash. If user password is required, go ahead and enter it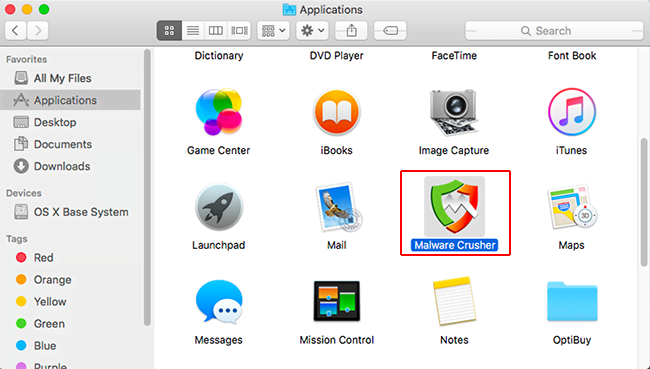 • Now go to Apple Menu and pick the System Preferences option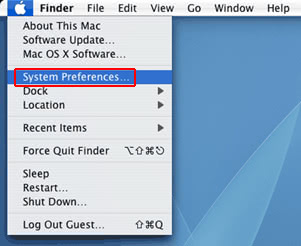 • Select Accounts and click the Login Items button. Mac OS will come up with the list of the items that launch when the box is started up. Locate Xvidsetup there and click on the "-" button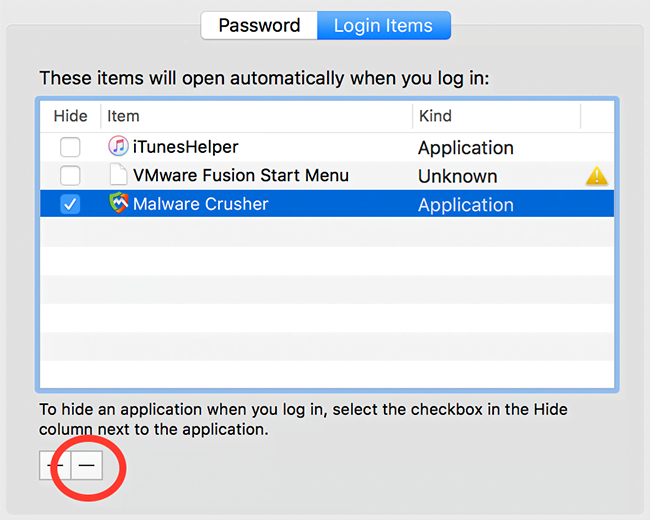 Get rid of xvidsetup.exe virus using Combo Cleaner automatic removal tool
The Mac maintenance and security app called Combo Cleaner is a one-stop tool to detect and remove Xvidsetup.exe virus virus. This technique has substantial benefits over manual cleanup, because the utility gets hourly virus definition updates and can accurately spot even the newest Mac infections.
Furthermore, the automatic solution will find the core files of the malware deep down the system structure, which might otherwise be a challenge to locate. Here's a walkthrough to sort out the Xvidsetup.exe virus issue using Combo Cleaner:
Download Combo Cleaner installer. When done, double-click the combocleaner.dmg file and follow the prompts to install the tool onto your Mac.

By downloading any applications recommended on this website you agree to our Terms and Conditions and Privacy Policy. The free scanner checks whether your Mac is infected. To get rid of malware, you need to purchase the Premium version of Combo Cleaner.

Open the app from your Launchpad and let it run an update of the malware signature database to make sure it can identify the latest threats.
Click the Start Combo Scan button to check your Mac for malicious activity as well as performance issues.

Examine the scan results. If the report says "No Threats", then you are on the right track with the manual cleaning and can safely proceed to tidy up the web browser that may continue to act up due to the after-effects of the malware attack (see instructions above).

In case Combo Cleaner has detected malicious code, click the Remove Selected Items button and have the utility remove Xvidsetup.exe virus threat along with any other viruses, PUPs (potentially unwanted programs), or junk files that don't belong on your Mac.

Once you have made doubly sure that the malicious app is uninstalled, the browser-level troubleshooting might still be on your to-do list. If your preferred browser is affected, resort to the previous section of this tutorial to revert to hassle-free web surfing.