Remove Safe Finder virus from Mac in Safari, Chrome and Firefox
This entry explains how the Safe Finder hijacker operates on Mac OS X and provides comprehensive instructions on search.safefinder.com virus removal.
Infections like Safe Finder break the stereotype of malware-free Macs. In fact, browser hijackers and ads-serving threats pose, by far, the prevalent category of offending software affecting this operating system. The impact from such attacks normally won't go beyond Internet surfing alone, but the restricted scope of adverse influence doesn't make these occurrences any less abominable than other farther-reaching breaches. The above-mentioned app reroutes its victim's Safari, Chrome and Firefox preferences to search.safefinder.com. What this means is the unwelcome page will be popping up instead of the custom homepage, favorite search engine and new tab. Furthermore, the same effect may occur when the user simply enters an arbitrary site's URL in the address bar. This indicates that the hijacker also skews DNS settings on infected Mac OS X boxes.
Officially, Safe Finder is advertised as a "the perfect tool to simplify the web". It is supposed to add a non-intrusive widget that contains icons for a number useful features, including website translation to a language of choice, quick sharing on popular social networks, and safety ratings of web pages the user is about to visit. These benign and commendable declarations, though, become null and void as the app makes web browsers get completely out of hand instead. The victim will ultimately find it hard to visit any website other than search.safefinder.com. Authorization to make changes to browser settings on a contaminated Mac is the milestone that adware makers tend to skip, so the consequences of this trespass are usually a surprise to targeted users.
The way Safe Finder makes its way into Mac OS X is a whole separate story. Rather than study its 'unique' features and install it consciously, people allow it to literally slip by. The app's payload accompanies other software like Advanced Mac Cleaner, but it's usually a surreptitious process that makes it difficult for users to identify the threat and prevent it from getting in. This is why people mostly have to deal with the aftermath of the assault, which is a fairly tough challenge. The part below covers the must-take steps to eliminate this virus from Mac and rectify the modified browsing configuration.
Safe Finder adware manual removal for Mac
To begin with, settings for the web browser that got hit by the search.safefinder.com virus should be restored to their default values. The overview of steps for this procedure is as follows:
1. Reset Safari
• Open the browser and go to Safari menu. Select Reset Safari in the drop-down list
• Make sure all the boxes are ticked on the interface and hit Reset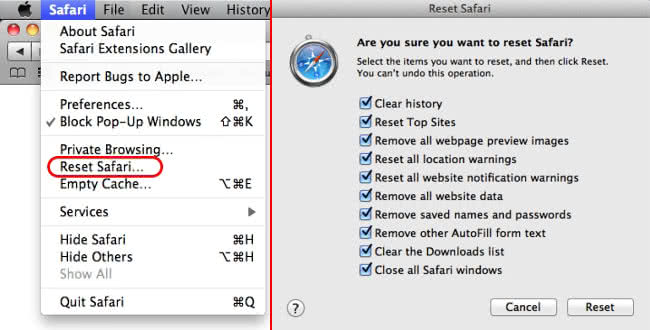 2. Reset Google Chrome
• Open Chrome and click the Customize and Control Google Chrome menu icon
• Select Options for a new window to appear
• Select Under the Hood tab, then click Reset to defaults button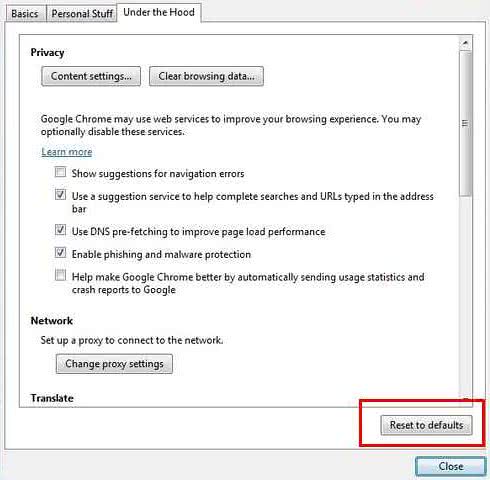 3. Reset Mozilla Firefox
• Open Firefox and select Help – Troubleshooting Information
• On the page that opened, click the Reset Firefox button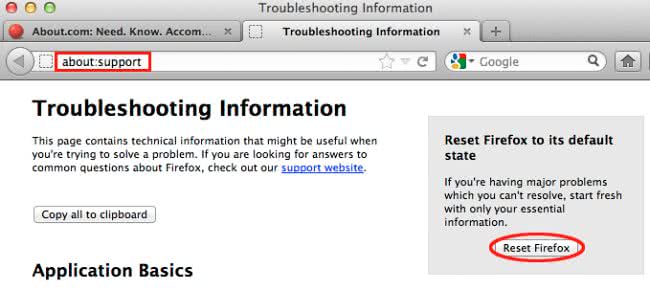 Safe Finder virus automatic removal for Mac
1. Download and install MacKeeper application (read review). In addition to security features, this tool provides a vast arsenal of Mac optimization capabilities

2. Get your Mac checked for malicious software by going to System Scan and starting the scan procedure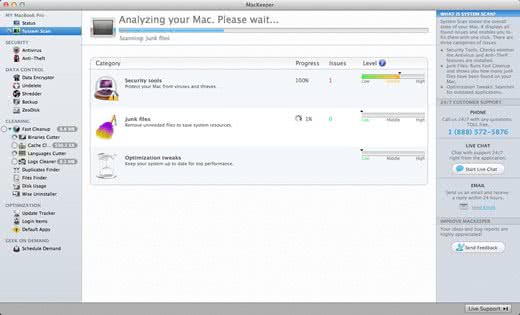 3. When the app comes up with a list of detected security issues, get those fixed by clicking the respective button. The search.safefinder.com adware should now be completely gone.
←

Return