Apple has recently announced groundbreaking tweaks to both iOS and macOS that will efficiently counter several common types of unethical user tracking.
This year's Apple Worldwide Developers Conference (WWDC) is shaping up to be very promising in terms of the privacy and security combo. Although the company has departed from the usual format and is holding the event in a "no in-person attendance" mode in 2020 for obvious reasons, the overall informative stuffing is definitely at a decent level. The most significant changes articulated by the company so far are in the area of thwarting questionable online advertising fueled by large-scale user activity tracking. In particular, the following enhancements are intended to fill the void in this realm and keep iOS and macOS users more confident in their confidentiality as they surf the web.
Detailed privacy disclosure notifications
Apple's would-be implemented UI system will give users the lowdown on all types of information every app gathers about them. These details will be presented in a highly intuitive way so that users can additionally get an idea of how third parties may mishandle the sensitive data collected along the way. According to Apple, the new privacy disclosure logic will apply to all of its app stores, so this isn't going to be an iOS improvement only.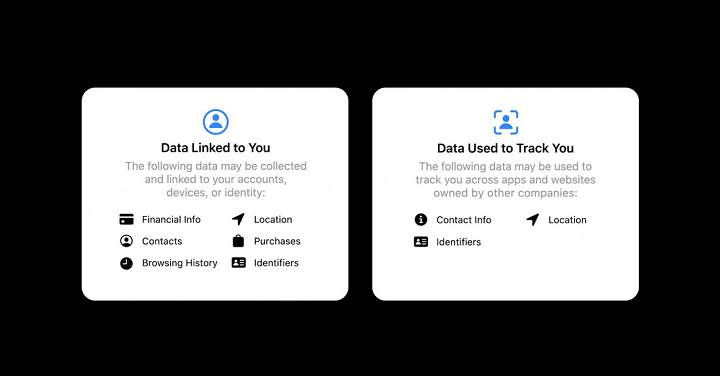 Cross-app tracking will need approval
One more instance of fine-tuning as far as aggressive Internet advertising goes is that user tracking across different applications and websites will become a matter of an informed decision. In other words, users will be able to choose whether or not to allow this form of data sharing between different services. Less precise location sharing Location services are going to get an overhaul in favor of user privacy, too. Specifically, a principle called "proxy location" will kick in, allowing users to share their whereabouts at the level of a certain area rather than the exact place they are in. The approximate coordinates will typically suffice for geolocation-based apps to continue working seamlessly. Meanwhile, third parties won't be able to log the person's precise location.
Camera and microphone indicator
Everyone is familiar with the LED spot on laptops that lights up when the built-in camera is turned on. A similar feature will be shortly added to the iOS status bar. It's going to be manifested as a visual indicator – an orange dot that becomes visible whenever an app is using the camera and mic.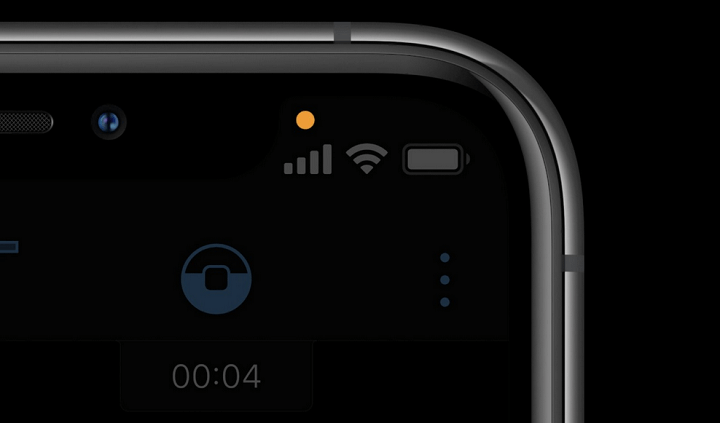 Safari to be equipped a Privacy button
The Mac version of Safari browser will get a privacy boost next fall as well. It will come with an all-new Privacy button sitting in the toolbar next to the URL box. In this regard, Safari follows in the footsteps of other popular browsers such as Google Chrome and Mozilla Firefox. By clicking on this button, users will see a pull-down list of all trackers that were prevented from loading on the current site.