Apple is confronted with U.S. government intervention in the newsmaking copyright infringement lawsuit against virtualization services provider Corellium.
The Department of Justice appears to be hampering the Cupertino technology giant's efforts to present new evidence in court. DOJ has stated that the materials (photos) may have "national security concerns" and therefore Apple must provide them to federal government officials for examination before enrolling them in the lawsuit. At the time of this publication, it remains unclear what kind of information these photos reflect how they could be a problem in terms of national security.
For the record, the legal proceedings in question have to do with copyright violation allegedly committed by Corellium. The company occupies a highly controversial market niche, creating solutions that enable its customers to deploy virtual replicas of iOS, Apple's proprietary operating system for its mobile devices. In response to this move, Apple filed a lawsuit against the virtualization services provider in mid-August 2019. Although the copyright holder's narrative looks as clear as day in this situation, the defending party has justified its activities by emphasizing some questionably plausible commitments.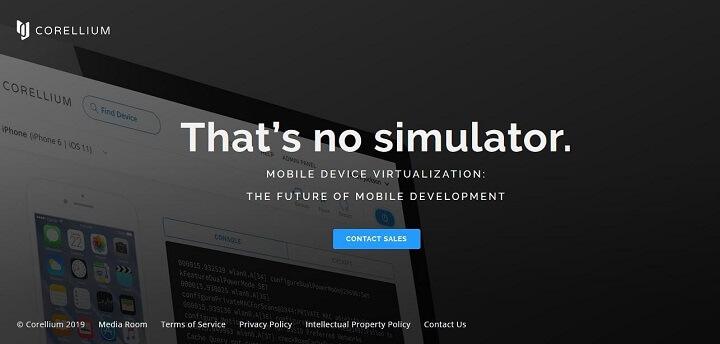 Corellium's marketing mantra largely boils down to the fact that a virtual copy of iOS is a benign thing that helps security researchers and ethical hackers in several ways. First off, according to the company, their services bridge the gap between white hat analysts and Apple engineers when it comes to discovering new iOS vulnerabilities. In other words, the mobile device virtualization tools are claimed to make the operating system safer because they facilitate the process of unearthing and reporting new exploits to the vendor down the road. Plus, iOS replicas purportedly increase the efficiency of mobile malware analysis.
Both motivations might seem reasonable at first sight, but Apple has got a different perspective: Corellium has copied everything, from iOS source code to icon design, and has been selling it under its own brand. One more pitfall brought up by Apple is that replicas of its product can fuel cybercriminals' shenanigans and help malicious actors take their attack vectors targeting mobile devices to the next level. While attempting to thwart copyright infringement taking place on such a large scale, the plaintiff company has reportedly bumped into hurdles from the DOJ and the confrontation is underway.
Apple has recently tried to introduce some photos into evidence and requested the deposition of Corellium co-founder Chris Wade. DOJ officials have asked the court to delay the deposition until they review the photographs which, according to Apple, reveal highly sensitive information associated with the investigation. While Apple doesn't object to handing over the evidence before it's officially enrolled in the case, it has stated that the government hadn't provided any guarantees regarding the confidentiality of these materials.
The question why the DOJ insists on examining these photos as soon as possible has yet to be answered. One of the theories is that they may be part of another criminal investigation that has nothing to do with the parties in this particular lawsuit. Time will tell. Hopefully, this instance of governmental tampering won't affect the normal flow of one of today's biggest copyright infringement cases.