Cybersecurity experts agree that one of the easiest things a person can do to stay safe online is to invest in a reliable virtual private network (VPN) client. It won't protect you from all hackers, viruses, or data breaches, but it will significantly increase your level of anonymity and privacy as you browse the internet.
The VPN marketplace has exploded in recent years, with hundreds of different service providers all claiming to offer the fastest and most secure product. In this article, we'll cover the basics of how a VPN works and then compare two of the most popular vendors: NordVPN and ExpressVPN.
In this article we're going to look at a couple of the major differences between these popular VPN services. For more details see online privacy research group Privacy Australia's thoughtful NordVPN review.
Basics of VPN Technology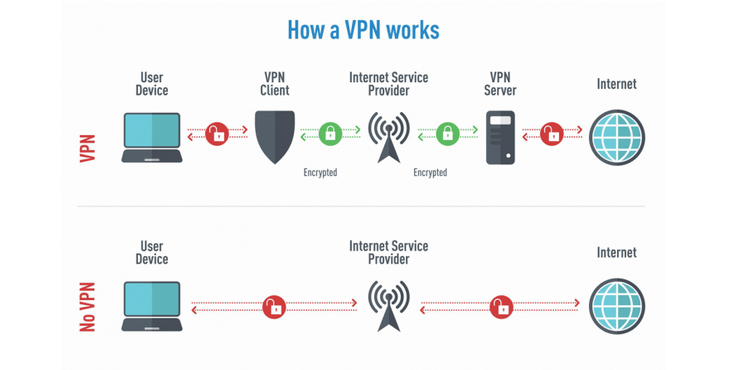 When you use a basic ethernet or wi-fi connection in your home or office, your traffic flows through your internet service provider (ISP) and then out to its destination. At any point in that process, a hacker could be eavesdropping on a network router and intercept your data or spy on your activity.
Using a VPN changes the entire equation. Your data still travels through your ISP, but it's first encrypted on your device so that attackers can't decode it. The traffic flows into a secure tunnel operated by the VPN provider, who is then responsible for routing the data to its proper destination.
VPN's also add an extra level of privacy because of how they handle internet protocol (IP) addresses. Each time you launch a session with your VPN provider, your computer, tablet, or smartphone is assigned a new, anonymous IP address. Because it is not associated to your ISP, your IP address cannot be tracked or linked to a geographic location.
Core Features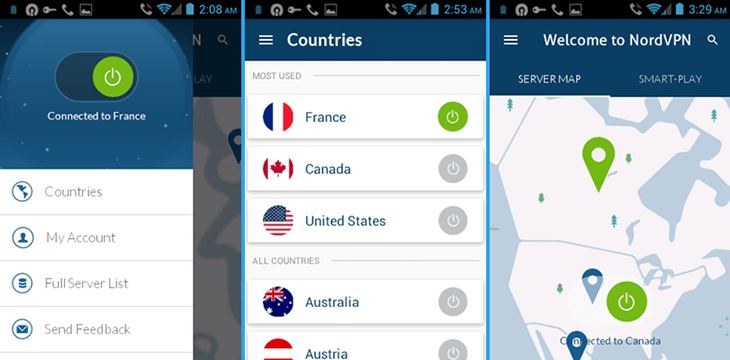 Speed: Both NordVPN and ExpressVPN offer all of the security protection you would expect with a VPN client with high speeds that will match what your ISP offers. After setting up your subscription account and downloading the application, you can launch a new session and be reassured that all of your data transmissions will be encrypted.
NordVPN allows customers to maintain VPN connections on six separate devices at the same time, while ExpressVPN limits simultaneous connections to three. However, ExpressVPN is slightly easier to install on a home wi-fi router, which allows you to encrypt all of your devices at once.
These days, many people rely on VPN services to control the geographic region of their internet traffic. Both NordVPN and ExpressVPN allows users to specify what country or location they want their connection to be based from. ExpressVPN offers a few more geographic options than NordVPN.
Compatibility and Costs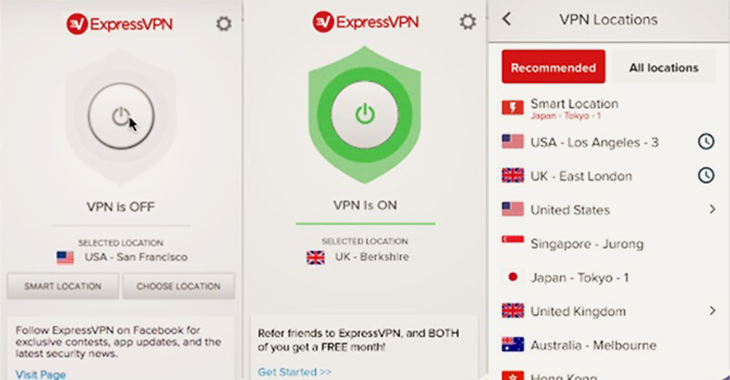 NordVPN and ExpressVPN have dedicated apps for Mac, Windows, iOS, and Android. ExpressVPN can also be set up on some versions of Linux. Customers have the option to choose between monthly or yearly billing plans. When comparing pricing, NordVPN wins out by having the lower average cost. As a nice addition, both companies have 30-day money-back guarantees if you are unsatisfied with their product.
Privacy and Extras
As discussed, VPN clients are designed to help boost your personal cybersecurity. But a VPN tool is only as secure as the company behind it. Because VPN traffic is routed through the provider's network and equipment, there is always a risk of having your data monitored or traced.
The good news is that both NordVPN and ExpressVPN have positive reputations for privacy. They both use the latest VPN protocols with AES-256 encryption algorithms. Neither one stores activity logs on their users, although ExpressVPN does keep some records of connection times and locations.
Not to give away any secrets but our final recommendation between these two providers is NordVPN. This provider offers a mature product that is easy to set up on any device. It also comes with a feature called SmartPlay, which helps connect to any streaming service of your choice. ExpressVPN comes with a split tunneling, so if needed, you can specify certain apps or websites that will be excluded from VPN encryption.
Final Thoughts
Choosing a VPN can be a challenging task thanks to the vast number of choices on the market. The most important thing is to select a vendor that offers solid performance and reliable security balanced against connection speed. Stay away from services that claim to be free to use, as they may include dangerous malware or throttle your bandwidth.
NordVPN and ExpressVPN have established themselves as best-in-class VPN providers. Both offer the same set of core features with high speeds and global support. However, NordVPN earns the slight advantage by providing better overall value at a lower subscription cost.