Get rid of the Mac browser hijacker called Play Search Now that obtrusively redirects Safari, Firefox and Chrome to search.playsearchnow.com without permission.
There are plenty of ways to differentiate a legit search provider from a junk one. First and foremost, a genuine service will never take effect on a Mac computer unless the admin authorizes such a change. Secondly, a prominent attribute of legitimacy comes down to an informed decision on the user's end about installing an appropriate app, if any. And thirdly, a regular online search solution won't replace all the critical web surfing settings with a value of its own. None of these holds true for Play Search Now. The main reason why this application is categorized as a Mac browser hijacker is because it grabs control over one's Internet traffic patterns without asking for consent. It also substitutes the homepage, default search and new tab in Safari, Chrome and Firefox with search.playsearchnow.com URL in an outrageously aggressive fashion.
Let's get a few things straight in this context. Play Search Now is a downloadable app designed for macOS that implements conspicuous alterations when inside a host. The way regular applications are distributed is a completely different story, though. Despite the fact that the "official" site for Play Search Now appears to include installer, nothing happens when the corresponding button is clicked. This raises the question of how Mac users actually get it onto their machines. The answer is all about the trick called bundling. It is a method of software promotion where users knowingly allow some benign and attractive free applet to be installed but end up unwittingly agreeing to get additional programs in the same package.
A common scenario is when you install a media player, video downloader or streaming content converter freeware and fail to notice that it goes with an extra offer, such as the browser hijacker under scrutiny. So you're always better off checking what's underneath setup clients, especially if it's a free app installation routine. Opt out of the default install mode, look what else is there and uncheck all the junk if spotted.
Play Search Now acts very straightforwardly, in the bad way, once it's on board a Mac. For a start, it typically embeds a new login items entry to be executed upon macOS startup. It also instantly determines what web browsers are installed on the computer and, when done, injects a rogue extension into each one. This pseudo helper object obtains a scope of permissions allowing it to override all the user-defined browsing preferences. The virus takes advantage of these elevated privileges to substitute the basic custom settings, including the start page, new tab and default search, with the search.playsearchnow.com value. In the aftermath of this, the victim will get locked in a loop of redirects to said website without being able to revert to their normal preferences manually. The page looks much like the average search provider, but it is definitely unwelcome, given the tactics of the underlying virus. Although Play Search Now is a persistent infection, you can easily uninstall it using the tips below.
Play Search Now virus manual removal for Mac
The steps listed below will walk you through the removal of this malicious application. Be sure to follow the instructions in the order specified.
• Open up the Utilities folder as shown below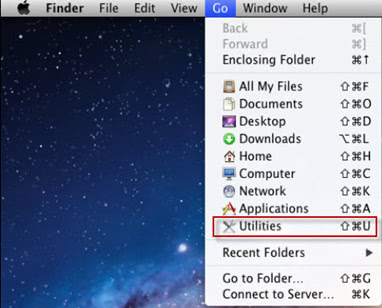 • Locate the Activity Monitor icon on the screen and double-click on it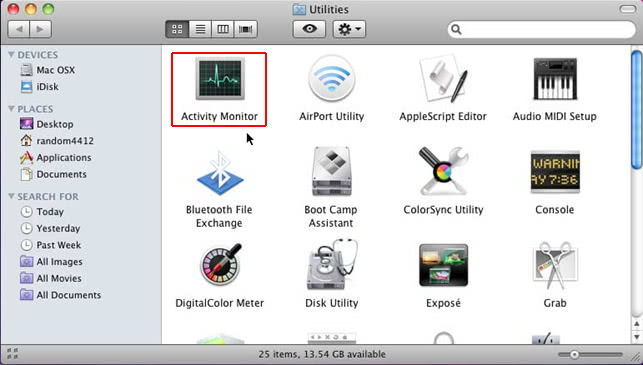 • Under Activity Monitor, find the entry for Play Search Now, select it and click Quit Process
• A dialog should pop up, asking if you are sure you would like to quit the troublemaking process. Select the Force Quit option
• Click the Go button again, but this time select Applications on the list. Find the entry for Play Search Now on the interface, right-click on it and select Move to Trash. If user password is required, go ahead and enter it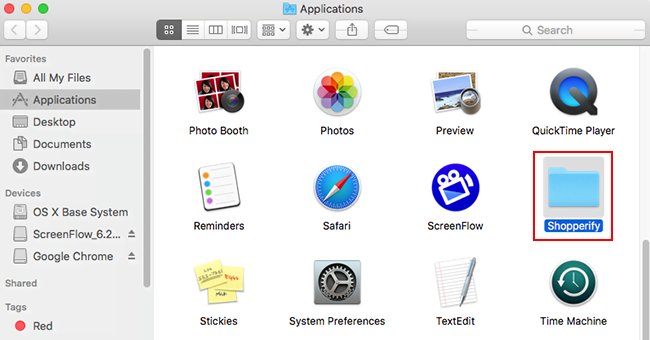 • Now go to Apple Menu and pick the System Preferences option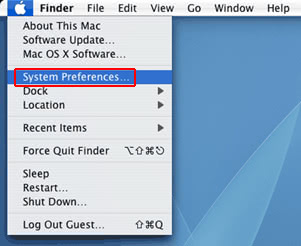 • Select Accounts and click the Login Items button. The system will come up with the list of the items that launch when the computer is started up. Locate Play Search Now there and click on the "-" button
Get rid of search.playsearchnow.com redirects in web browser
To begin with, settings for the web browser that got hit by Play Search Now virus should be restored to their default values. The overview of steps for this procedure is as follows:
1. Reset Safari
• Open the browser and go to Safari menu. Select Preferences in the drop-down list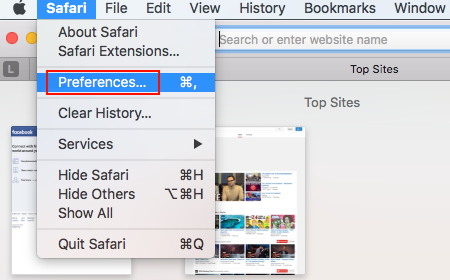 • Once the Preferences screen appears, hit the Privacy tab at the top. Find the option that says Remove All Website Data and click on it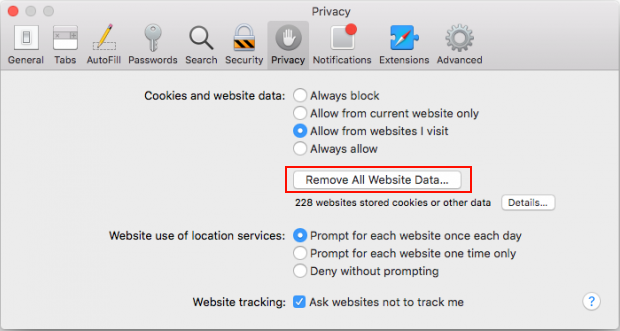 • The system will display a confirmation dialog that also includes a brief description of what the reset does. Specifically, you may be logged out of some services and encounter other changes of website behavior after the procedure. If you're okay with that, go ahead and click the Remove Now button

• In order to selectively clear data generated by certain websites only, not all of them, hit the Details button under the Privacy section of Safari Preferences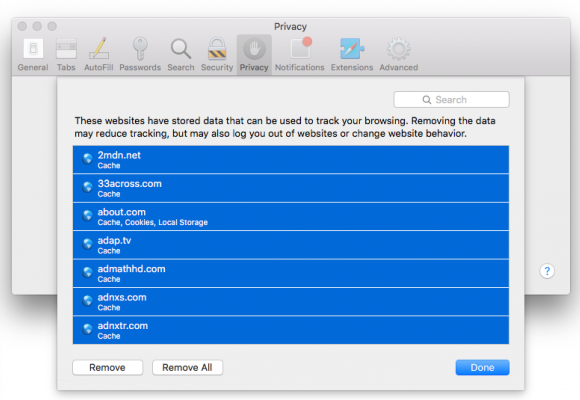 • This feature will list all websites that have stored potentially sensitive data, including cache and cookies. Select the one, or ones, that might be causing trouble and click the appropriate button at the bottom (Remove or Remove All). Click the Done button to exit.
2. Reset Google Chrome
• Open Chrome and click the Customize and Control Google Chrome menu icon
• Select Options for a new window to appear
• Select Under the Hood tab, then click Reset to defaults button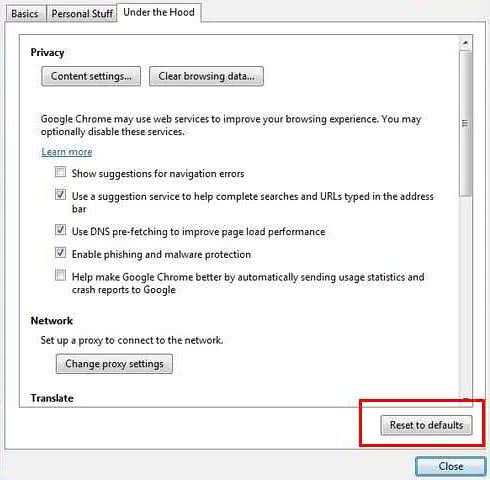 3. Reset Mozilla Firefox
• Open Firefox and select Help – Troubleshooting Information
• On the page that opened, click the Reset Firefox button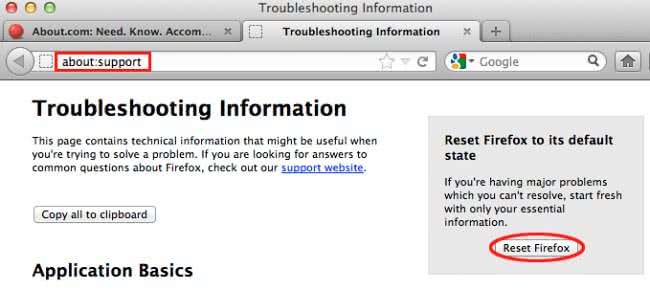 Get rid of PlaySearchNow malware using Combo Cleaner removal tool
The Mac maintenance and security app called Combo Cleaner is a one-stop tool to detect and remove Play Search Now virus virus. This technique has substantial benefits over manual cleanup, because the utility gets hourly virus definition updates and can accurately spot even the newest Mac infections.
Furthermore, the automatic solution will find the core files of the malware deep down the system structure, which might otherwise be a challenge to locate. Here's a walkthrough to sort out the Play Search Now virus issue using Combo Cleaner:
Download Combo Cleaner installer. When done, double-click the combocleaner.dmg file and follow the prompts to install the tool onto your Mac.

By downloading any applications recommended on this website you agree to our Terms and Conditions and Privacy Policy. The free scanner checks whether your Mac is infected. To get rid of malware, you need to purchase the Premium version of Combo Cleaner.

Open the app from your Launchpad and let it run an update of the malware signature database to make sure it can identify the latest threats.
Click the Start Combo Scan button to check your Mac for malicious activity as well as performance issues.

Examine the scan results. If the report says "No Threats", then you are on the right track with the manual cleaning and can safely proceed to tidy up the web browser that may continue to act up due to the after-effects of the malware attack (see instructions above).

In case Combo Cleaner has detected malicious code, click the Remove Selected Items button and have the utility remove Play Search Now virus threat along with any other viruses, PUPs (potentially unwanted programs), or junk files that don't belong on your Mac.

Once you have made doubly sure that the malicious app is uninstalled, the browser-level troubleshooting might still be on your to-do list. If your preferred browser is affected, resort to the previous section of this tutorial to revert to hassle-free web surfing.