Remove fuq.com virus on Mac and stop FuQ redirects in Safari/Chrome/Firefox
Remove fuq.com redirect and popup virus on Mac OS X and prevent web browsers from routing Internet traffic to this adult resource automatically.
When constantly redirected to fuq.com on Mac, or in the scenario of bumping into frequent popups with this URL in the address bar, the first thing the user should realize is that they fell victim to a browser hijacker. This is even more obnoxious than most of the similar attacks, because the embarrassment component is added to the mix. Fuq.com is an X-rated web page, so when it suddenly appears in Safari, Chrome or Firefox window on a work computer or at home, that's quite a reason to blush. The troublemaker in this case is an application which is typically installed along with some virus-tainted, ad-supported program. Problems of this sort tend to occur after a Mac user downloads and installs a free media player, movie downloader or gaming applet that comes in the form of a bundle of several different products. This is not a transparent setup scheme, because potentially unwanted extra elements are deliberately obscured so that users don't notice them.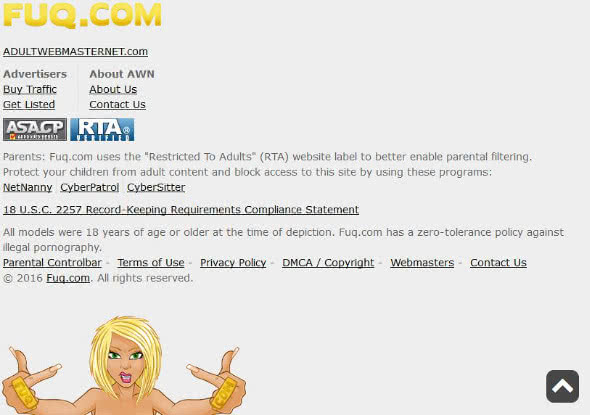 On infiltrating a Mac computer, the fuq.com adware embeds a new rogue add-on to every popular browser found on the system. It's pointless to expect an authorization or any other type of approval request when this extension is being added – it just happens in the background. Then, the affected browsers begin to act up. The homepage, new tab and search presets are blatantly replaced with fuq.com, causing the victim to hit the undesired page whenever the associated commonplace evens take place. To add insult to injury, the virus may also tweak shortcuts for different software so that the action of opening these apps will launch a browser window with fuq.com in it. Haphazard popups will enter the victim's online routine as well.
Fuq.com is not dangerous to visit, unless of course you are a kid and should be prohibited to surf sites of this sort. There are no harmful scripts, drive-by downloads or malware on it. What actually causes issues is the adware that resides on the Mac and modifies custom online settings. Another thing to keep in mind is that redefining the altered values via a browser's configuration pane is not going to help, because the infection will roll back those changes. Therefore, stick with the adware eradication technique described in the next part of this article.
Fuq.com adware manual removal for Mac
To begin with, settings for the web browser that got hit by the Fuq.com Mac virus should be restored to their default values. The overview of steps for this procedure is as follows:
1. Reset Safari
• Open the browser and go to Safari menu. Select Reset Safari in the drop-down list
• Make sure all the boxes are ticked on the interface and hit Reset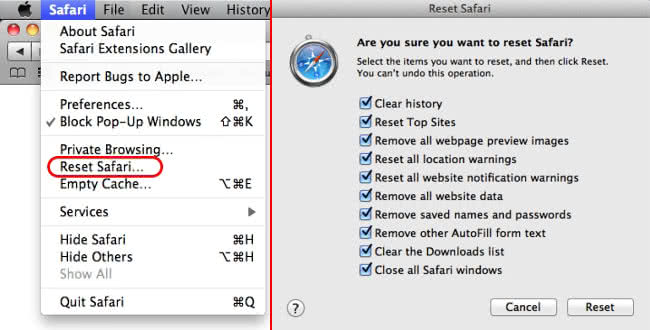 2. Reset Google Chrome
• Open Chrome and click the Customize and Control Google Chrome menu icon
• Select Options for a new window to appear
• Select Under the Hood tab, then click Reset to defaults button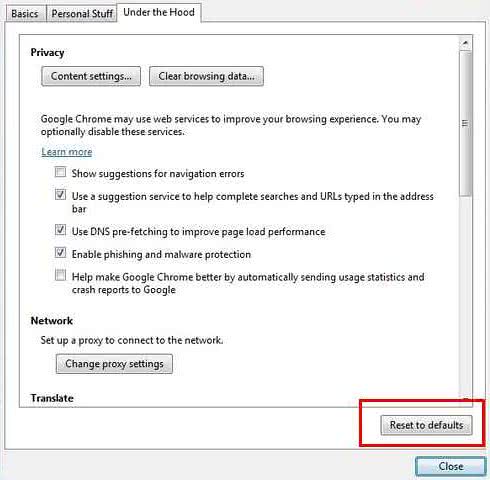 3. Reset Mozilla Firefox
• Open Firefox and select Help – Troubleshooting Information
• On the page that opened, click the Reset Firefox button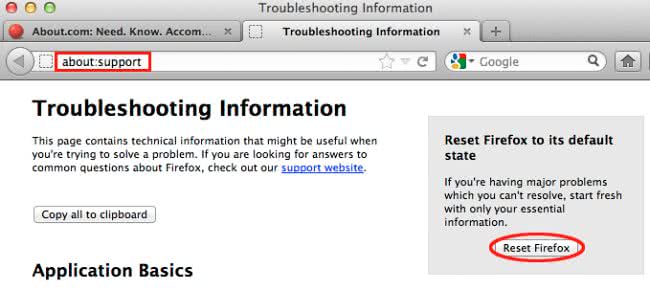 Fuq.com virus automatic removal for Mac
1. Download and install MacKeeper application (read review). In addition to security features, this tool provides a vast arsenal of Mac optimization capabilities

2. Get your Mac checked for malicious software by going to System Scan and starting the scan procedure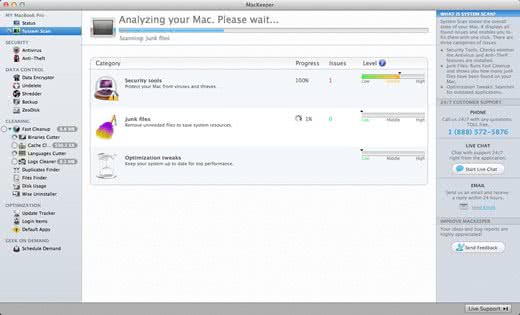 3. When the app comes up with a list of detected security issues, get those fixed by clicking the respective button. The Fuq.com adware should now be completely gone.
←

Return