Remove Taboola ads virus from Safari, Chrome and Firefox on Mac
To get Taboola ads out of the way during Internet browsing sessions on a Mac, it's highly recommended to utilize an effective adware eradication technique.
A growing number of Mac users have been falling victim to a potentially unwanted program that serves superfluous ads labeled "by Taboola", "Sponsored links by Taboola" or "Promoted content by Taboola". As opposed to run-of-the-mill ads on the web, the entities in question appear on unrelated sites, which basically narrows security diagnostics down to the presence of an add-on, toolbar or browser plugin that resides on a particular box running Mac OS X. Typically referred to as adware, intrusive applets of this kind complement the original website layout with a virtual layer that spawns different types of sponsored content haphazardly or upon certain user action.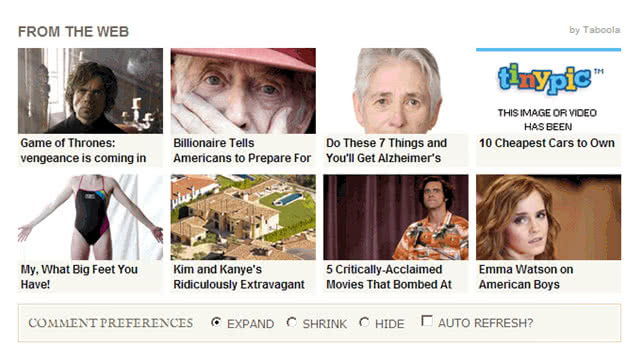 Therefore, when the targeted users open Safari, Chrome or Firefox, they may see several tabs opening automatically and resolving a landing page whose domain name starts with trc.taboola.com/bloomberg or similar. A yet more annoying effect has to do with pop-under ads by Taboola that emerge when the victim clicks on a video or simply on blank space anywhere inside a current page. Interstitial windows like that might slow down the browser until closed manually, which takes time because it's not easy to notice these pop-unders going off. Other instances of third-party objects placement due to this offending app's activity include floating boxes and large static blocks of ads labeled "Trending Now", "More from the Web", "From around the Web", or "You May Like". These may show up on search results pages as well as random sites, often times overlapping the native content.
Before the Taboola ads issue takes effect, the Mac user typically downloads and installs something that covertly carries the adware loader under the hood. It's most likely a multimedia player or video game whose installer is hosted on a freeware or shareware Internet resource, although the range of software that's in cahoots with the infection can in fact be much broader than that. Such setups are accompanied by not-so-safe extra offers that are inconspicuous because the information is provided in fine print. This is a bundling ruse aimed at delivering whatnot to one's computer without clearly explicating that it's on board the installer and disclosing what it actually is.
Below are some easy-to-follow tips that will help spot the Taboola infection, remove it completely and restore the web browser settings to their normal state.
Taboola ads manual removal for Mac
To begin with, settings for the web browser that got hit by the Taboola ads virus should be restored to their default values. The overview of steps for this procedure is as follows:
1. Reset Safari
• Open the browser and go to Safari menu. Select Reset Safari in the drop-down list
• Make sure all the boxes are ticked on the interface and hit Reset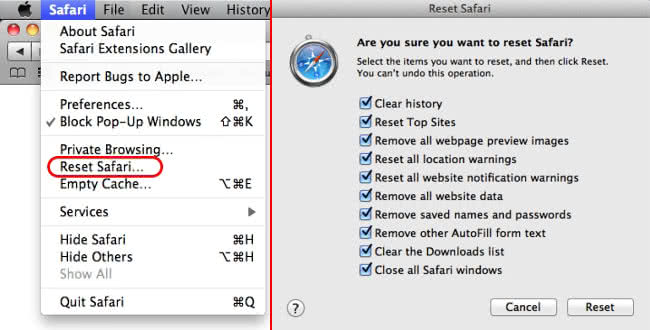 2. Reset Google Chrome
• Open Chrome and click the Customize and Control Google Chrome menu icon
• Select Options for a new window to appear
• Select Under the Hood tab, then click Reset to defaults button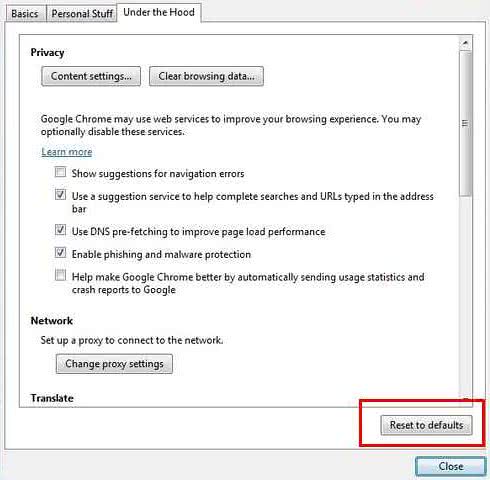 3. Reset Mozilla Firefox
• Open Firefox and select Help – Troubleshooting Information
• On the page that opened, click the Reset Firefox button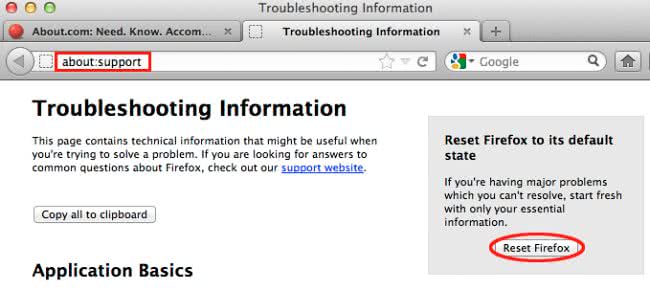 Taboola ads virus automatic removal for Mac
1. Download and install MacKeeper application (read review). In addition to security features, this tool provides a vast arsenal of Mac optimization capabilities

2. Get your Mac checked for malicious software by going to System Scan and starting the scan procedure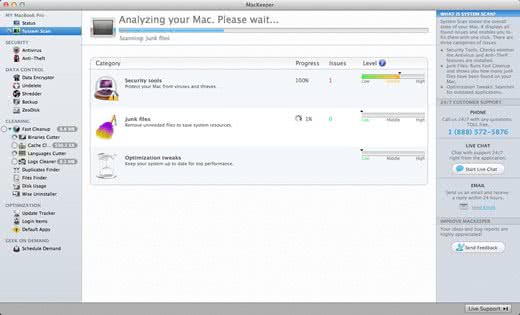 3. When the app comes up with a list of detected security issues, get those fixed by clicking the respective button. The Taboola adware should now be completely gone.
←

Return