Remove Mac Adware Cleaner "recommended download" popups from Mac OS X
Stop annoying Recommended Download popups that promote a program named Mac Adware Cleaner on a machine hit by an affiliated rogue application.
In case Internet browsing or other activities on your Mac get interrupted by "Recommended Download" popups once in a while, there is a good reason to check the system for malware. Aside from critical updates, the Mac OS X native modules do not push software in such an intrusive way. If it's an application called "Mac Adware Cleaner" being mentioned in these messages, you are clearly facing a hoax that aims at promoting potentially harmful software. These tricky popup warnings say "Install Mac Adware Cleaner now to protect your Mac device from malware, adware and other security threats." A little bit of security analysis reveals that an infamous scareware dubbed Advanced Mac Cleaner is to blame for these frustrating ads.

As it has been pointed out, the obtrusive "Recommended Download" popups typically appear during one's web surfing sessions. This fact indicates that the configuration of browsers running on the target Mac OS X undergoes the toughest blow. Whether it's Safari, Firefox or Chrome, every one of these will be set to display the alerts at random. It goes without saying that clicking the Install Now button isn't an option in this case, because this may result in the intrusion of a virus whose impact is difficult to foresee.
The aforementioned Advanced Mac Cleaner fake optimization utility, which is believed to cause the popup issue, affects the Mac computer in several more ways. In particular, it can call forth problems with peripherals such as the keyboard, and of course it displays yet more reminders to upgrade to the premium version and thus resolve the errors, which are all falsified in the first place. A complete fix in this situation implies uninstalling the actual culprit from the contaminated box and reverting browser settings to their original state.
Mac Adware Cleaner popups manual removal for Mac
The steps listed below will walk you through the removal of this application. Be sure to follow the instructions in the order specified.
• Open up the Utilities folder as shown below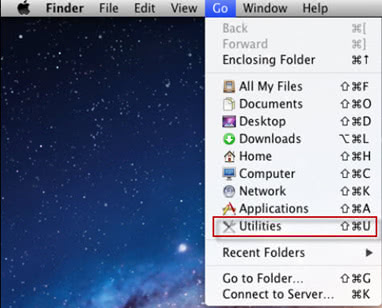 • Locate the Activity Monitor icon on the screen and double-click on it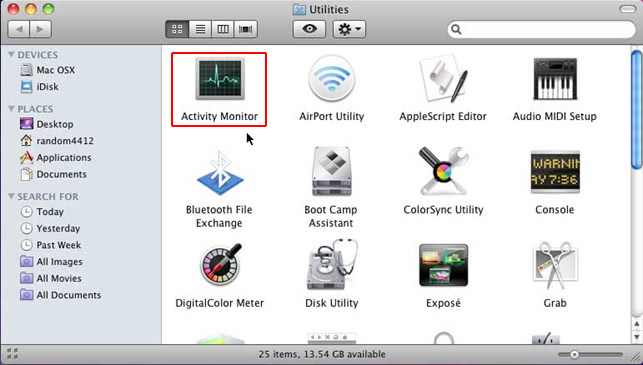 • Under Activity Monitor, find the entry for Advanced Mac Cleaner, select it and click Quit Process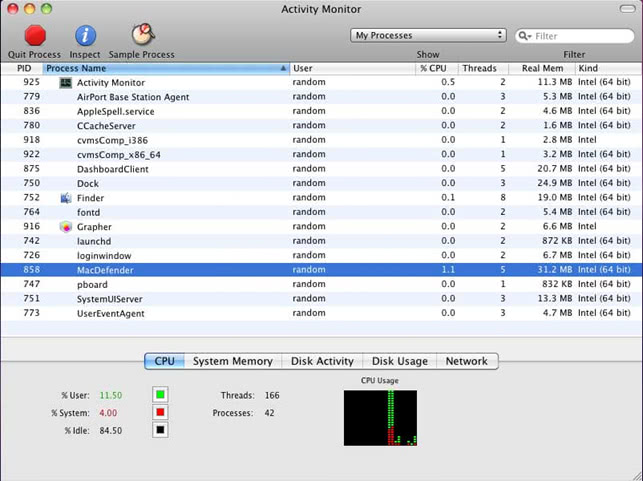 • A dialog should pop up, asking if you are sure you would like to quit the Advanced Mac Cleaner executable. Select the Force Quit option
• Click the Go button again, but this time select Applications on the list. Find the Advanced Mac Cleaner entry on the interface, right-click on it and select Move to Trash. If user password is required, enter it
• Now go to Apple Menu and pick the System Preferences option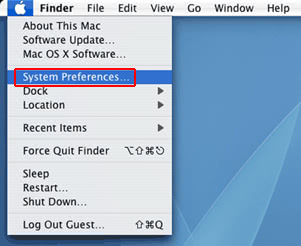 • Select Accounts and click the Login Items button. Mac OS will come up with the list of the items that launch when the box is started up. Locate Advanced Mac Cleaner there and click on the "-" button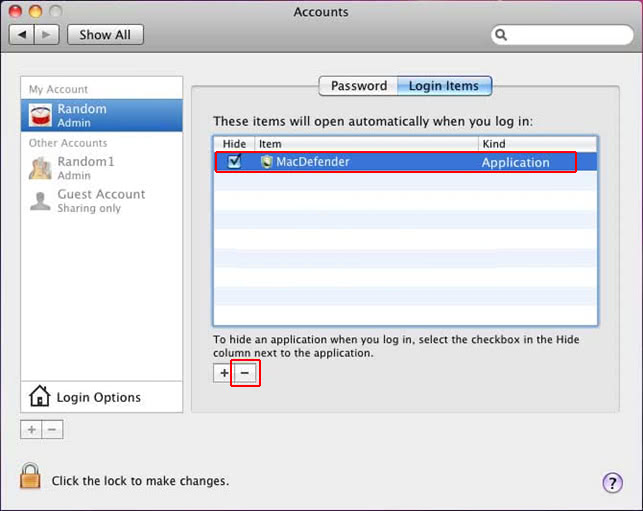 Prevent browser issues related to Mac Adware Cleaner popups
Settings for the web browser that got hit by this infection should be restored to their default values. The overview of steps for this procedure is as follows:
1. Reset Safari
• Open the browser and go to Safari menu. Select Reset Safari in the drop-down list
• Make sure all the boxes are ticked on the interface and hit Reset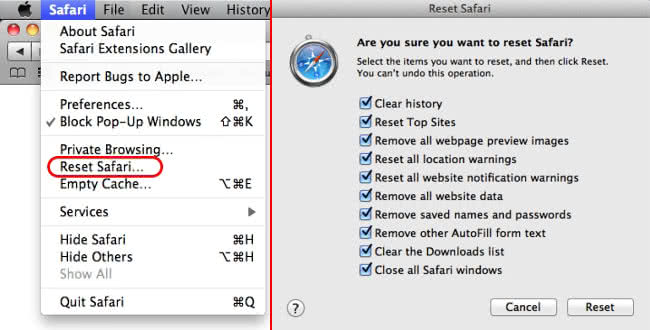 2. Reset Google Chrome
• Open Chrome and click the Customize and Control Google Chrome menu icon
• Select Options for a new window to appear
• Select Under the Hood tab, then click Reset to defaults button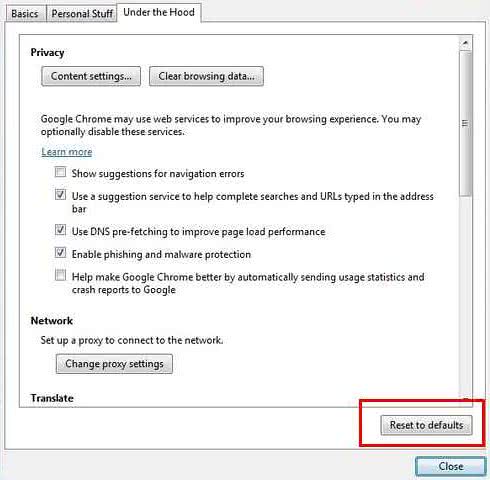 3. Reset Mozilla Firefox
• Open Firefox and select Help – Troubleshooting Information
• On the page that opened, click the Reset Firefox button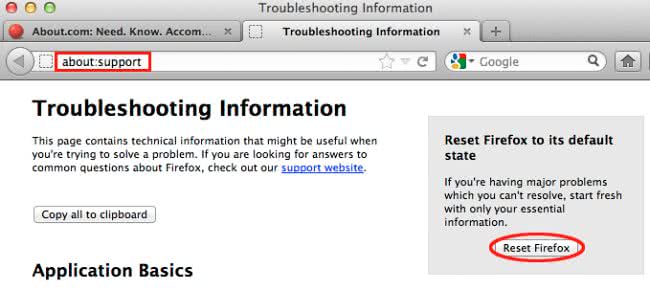 Use automatic tool to completely uninstall Mac Adware Cleaner from your Mac
1. Download and install MacBooster application. The tool provides both optimization and security features for your Mac. Before you get down to obliterating Mac Adware Cleaner adware proper, consider checking your machine for other security risks and performance issues by hitting the Scan button.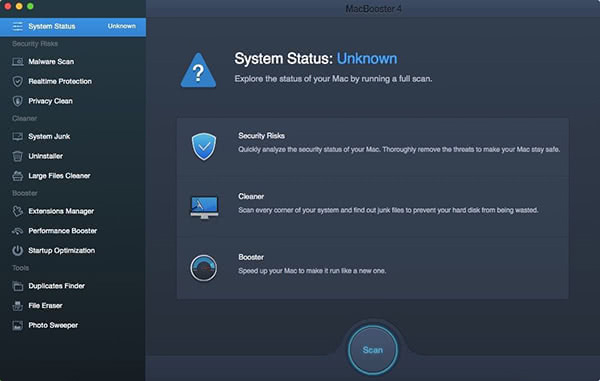 2. Proceed to the Uninstaller feature, find Advanced Mac Cleaner or Mac Adware Cleaneron the Applications list and have MacBooster completely eliminate all components of the app from your Mac by clicking Uninstall in the bottom part of the GUI. Doing so will ensure all components of Mac Adware Cleaner and its remainders, which may have not been removed in the manual way, will be thoroughly cleaned up.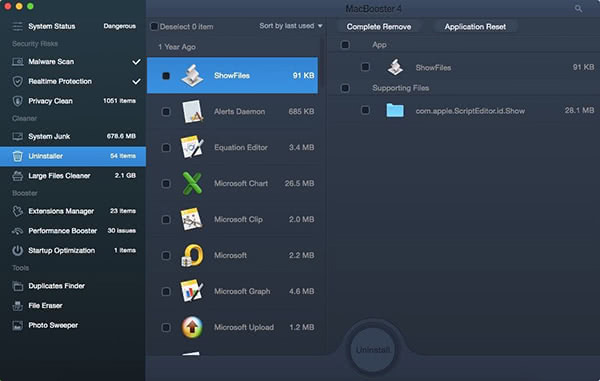 ←

Return