How to uninstall OS X El Capitan from Mac and downgrade to Yosemite
Learn the common OS X El Capitan problems and be instructed on the workflow of downgrading to previous operating system version in a hassle-free way.
Apple's brand-new OS X El Capitan centers around speed, stability and security. The existing Mac customers whose boxes meet this operating system version's technical specifications qualify to get their upgrade for free, which is great news given the anticipations of a better performance, simplicity and a more streamlined experience with the Split View multitasking as well as refined features, including Apple Maps, Spotlight, Notes, Photos, and Safari browser. Both the end users and experts enjoy the new look and feel of the platform, plus it's processing the commonplace tasks notably faster. Just like it often times occurs with upgrades, though, there are some flies in the ointment along the way. The current bugs with wireless connection, apps and peripherals, obviously, will be gradually fixed as subsequent El Capitan updates are rolled out, but what to do if the wait isn't an option?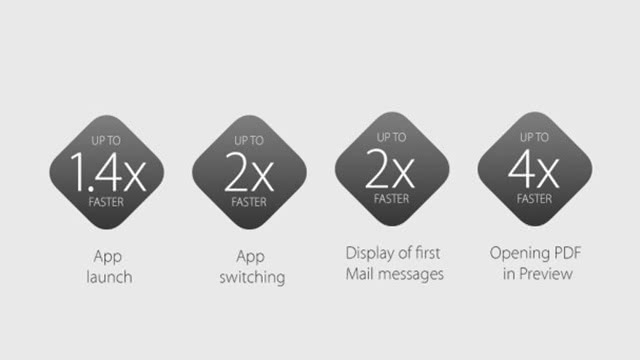 Let's review some of the issues reported by users after upgrading to El Capitan. Quite a few Mac computer owners are encountering WiFi problems, in particular slow connection or hurdles establishing it altogether. There are widespread Bluetooth issues, especially in regards to Magic Trackpad connectivity, which won't let people use their mouse and other wireless devices. Some users are complaining of annoying sidebar opening in the updated Safari at random. The Photos app has been giving customers a hard time too, displaying a message that says "Photos must quit because the photo library has become unavailable or its data is corrupt". Previewing photos might make them come up green. To top it all off, Microsoft Office products for Mac are known to be crashing – the problem is being worked on, but the timeline for the fix isn't clear thus far.
Beyond any doubt, the multiple El Capitan bugs are going to be addressed by Apple in the near future. Sometimes, however, the user needs full functionality of their machine right here and right now, for instance when a project deadline is approaching or similar. If that's the case, it's possible to downgrade to the previous OS X version as a temporary or permanent measure. Importantly, this process should be complemented by restoring all data. The section below covers the steps to uninstall OS X El Capitan and reinstall Yosemite the right way.
Uninstall OS X El Capitan
Before proceeding, think twice whether the current issues after upgrading to El Capitan are critical enough to switch back. If so, make sure the machine is connected to the Internet and follow the steps below.
1. Click on the Apple icon in the top left part of the desktop and select Restart from the drop-down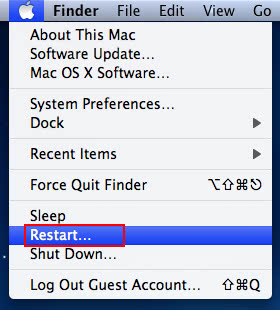 2. As the machine is restarting, press Command + R

3. Select Disk Utility on the Mac OS X Utilities screen and click Continue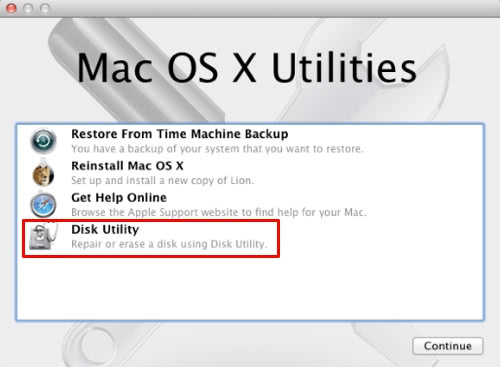 4. Highlight the startup disk and hit Erase tab
5. When a popup window appears, make sure the OS X Extended (Journaled) is selected in the Format field and assign a name to your disk (e.g. Macintosh HD)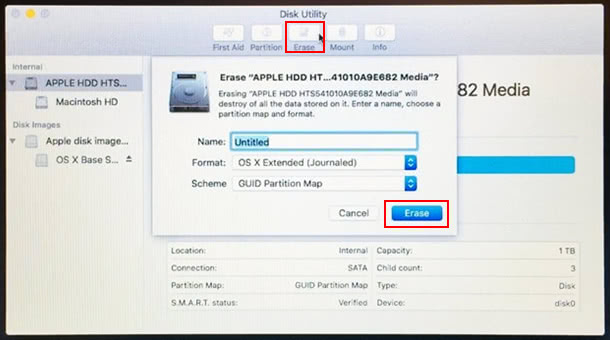 6. Click the Erase button and wait for the operation to complete.
Reinstall OS X Yosemite
1. Under Mac OS X Utilities, select Reinstall Mac OS X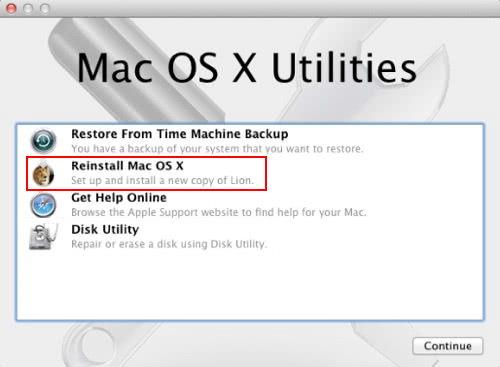 2. Follow subsequent prompts and instructions to get the downgrade job done. It's important to have an active Internet connection throughout the workflow
3. As part of the procedure, you will be suggested to recover all data from Time Machine backup. You can opt in at this point, or do it later via Mac OS X Utilities (Restore From Time Machine Backup option).
Stay safe with security software for Mac
No matter which OS X version you are using, being on the safe side is a top priority. The steady growth of adware infections, Trojans and rootkits tailored for Mac is the right stimulus to keep a reliable antimalware app at hand.
1. Download and install MacKeeper application (read review). In addition to security features, this tool provides a vast arsenal of Mac optimization capabilities

2. Get your Mac checked for malicious software by going to System Scan and starting the scan procedure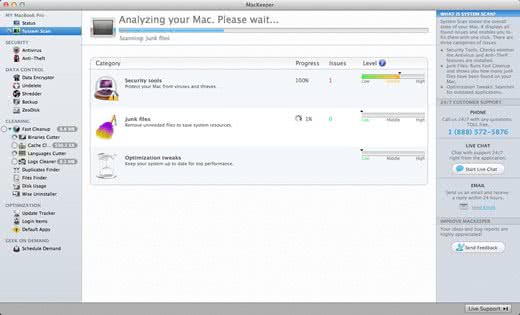 3. When the tool comes up with a list of detected malware, be sure to uninstall every reported object.
←

Return